About Us
ONE GROUP REALTY
REO/BPO/LOSS MITIGATION BROKERAGE FIRM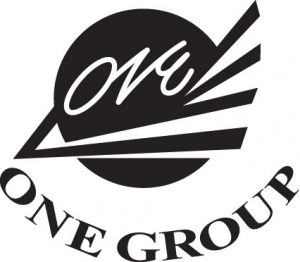 One Group Realty is professional brokerage firm specializes handling of non-performing assets.  We provide end-to-end resources to eliminate stress from overwhelming information for our clients.  We are the first source and one stop shopping of Real Estate related products.  We are leading top producer of listings and sales in the greater Los Angeles and Orange County inner loop area and can offer maximum possible value of obtaining value of the property in the least amount of time.  Having closed numerous transactions in the current year alone, we consistently set new standards of service and performance for the industry.  With a highly skilled staff, each of whom are specialty trained in various areas of professionally managing a Real Estate property portfolio, we can handle entire residential asset management process, from initial delinquency through listing, property preservation, sale, closing and funding.  We provide complete REO/BPO and Loss Mitigation Asset Management services including:
1. Accurate BPO Reporting w/digital color photos, 24-hr turn around of drive-by BPOs, 48-hr on interior BPOs.
2. Same day occupancy check, negotiates cash for keys, or coordinate reporting of occupancy and commencement of Lender's eviction process
3. Initiate property preservation including trash out, re-keying, estimate of repairs and effect emergency repairs to secure property as needed, coordinate all repair trades needed or requested, arrange utility, lawn, pool and related services as needed, winterization.
4. proactive loss mitigation for your pre-foreclosure assets.  We will promptly contact the owner and immediately commence the listing process including determining the highest possible market price achievable based on current market conditions, obtaning all documentation required to permit direct communication with the lender, and the implementation of a listing servicing plan that is second to none in the industry, insuring the highest degree of communication and action to quickly sell your property.
Every listing is saleable.  And, with our aggressive, proven marketing, non-performing assets will sell quickly.  Our goal is to exceed every and all expectations.
We follow a very strict timeline to enable our client to maximize their property and minimize any loses.  We pride ourselves on job done right the first time.
Our team of professionals include fulltime closing coordinator, bookkeeper, BPO/CMA department coordinator, MLS and MMR coordinator and REO assistants.
In all our transactions we consider initial value to sales price, sales price to original CMA/BPO value, average list to close days, average days to close and average DOM's.  These facts show our REO expertise in Default Sales Arena.
Please contact:  One Group Realty
Broker Charles Lee – U.S Team Realtor
Commission License Number
Email: support@onegrouprealty.com
Phone: (714) 614-2426